Dear guests, our wonderful regulars, family and everyone who has become our friends over the past 9 months.
We're grateful for your continued support and want to inform you that Siegfried's will continue offering take out and curbside orders additionally to our current business.
In addition to that we will open our beautiful beergarden for you and limited seating inside will be available from now on.
Our hours: 4:00PM – 10:00PM
Due to the current situation we are following the rules and guidelines.
Be aware that our seating inside will be very limited.
Our great team is back to serve you and take your reservations.
Please call during business hours or email us anytime for reservations.
941-330-9330
Info@siegfrieds-restaurant.com
1869 Fruitville Rd Sarasota
"Siegfried"
The young hero from
the Rheinland decided to go
to Worms to win Kriemhilds heart.
Along his journey he killed
a dragon and bathed
in its blood to become invincible.
HOURS
Monday | closed
Tuesday | closed
Wednesday | 4.00 PM – 10.00 PM
Thursday | 4.00 PM – 10.00 PM
Friday | 4.00 PM – 10.00 PM
Saturday | 4.00 PM – 10.00 PM
Sunday | 4.00 PM – 10.00 PM
That's what our guests write about us.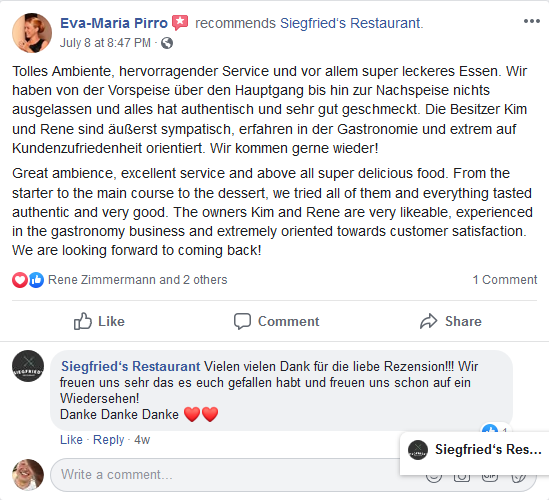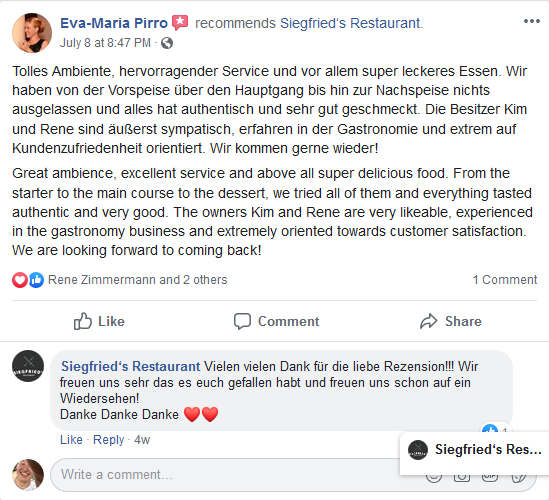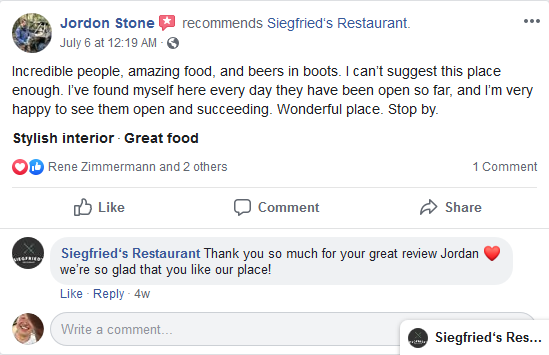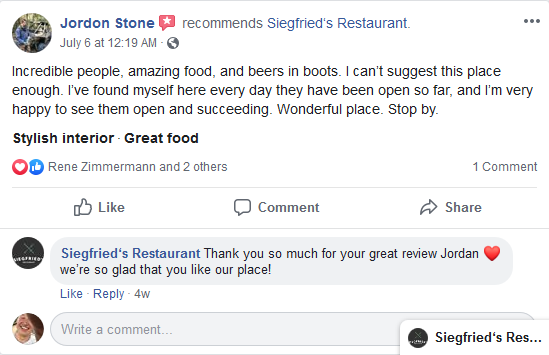 Thank you all for the great feedback! We'll always do our best to make our guests happy!